Rear engine, rear-mounted transmission, connected to rigid drive unit between rear-wheel and front-wheel differentials by connector tube. Transaxle. Torsionally elastic drive shaft mounted in transaxle tube between rear and front drives.
Constant torque distribution by planetary gear in rear axle drive:
31% to the front wheels
69% to the rear wheels
Longitudinal clutch interlock is controlled on the basis of axle slippage.
The lamellar clutches in the longitudinal and transverse interlocks can be engaged using a full-interlock button, but only at speeds below 30 km/hour. Find out about Porsche fleets.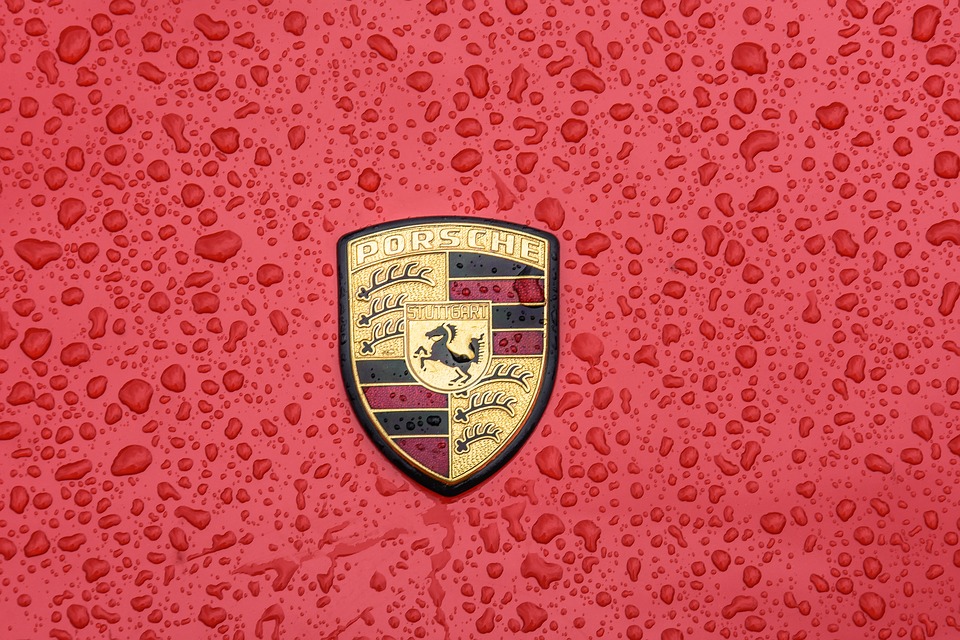 Carrera 2
Rear-mounted engine and gearbox bolted together to form single drive unit.   Drive to rear wheels via dual aniculated shafts. See more about Porsche hire.
Transmission
Dry disc clutch

9′ Porsche interlocked synchronous transmission

Gear ratios:
Carrera 4
Carrera 2
  1st gear
3.500:1
3.500:1
  2nd gear
2.118:1
2.05 9:1
  3rd gear
1.444:1
1.407:1
  4th gear
1.086:1
1.086:1
  5th gear
0.868:1
0.868:1
  Reverse
2.857:1
2.857:1
Final drive ratio:
3.444:1
3.444:1